Photos by Grant MacLaren, 2006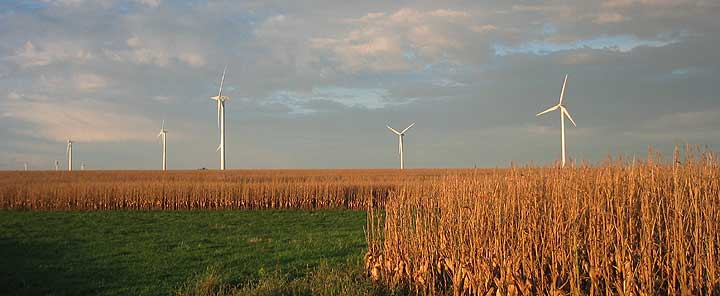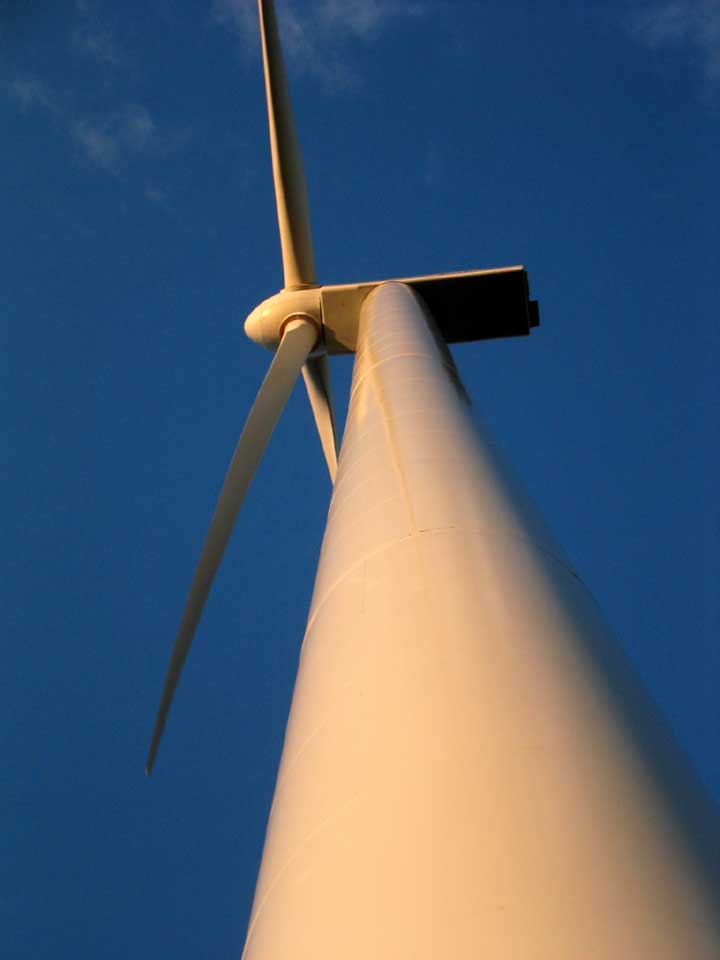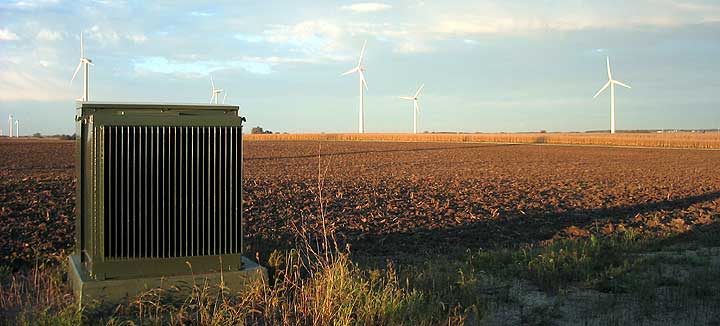 Mar 29, 2004 10:57 am US/Central
Wind Farm Opens Near Dekalb
(AP) PAW PAW, Illinois -- The windmill farm that's in a dusty cornfield south of Dekalb has formally opened.
A Spanish company on Friday opened the $60 million, 2,600-acre farm. There are 63 windmills that each stand 214 feet tall and weight 110 tons.
The farm near Paw Paw in Lee County can produce enough electricity for 15,000 homes for a year.
Officials in Naperville say they're looking into proposals to buy some of the power.
The Spanish renewable-energy company that owns Mendota Hills, Gamesa, says it's considering sites in the region to manufacture the 171-foot diameter rotors.
Another wind farm in downstate Bureau County is ready to open but it's waiting to clear bureaucratic hurdles. There also is a handful of other farms that are in various stages of planning.
(© 2004 The Associated Press.)
HOME
www.grantmaclaren.com
Posted 9/24/06 by Grant MacLaren
Posted again 8/18/10 by Grant MacLaren