YES, THESE
SIGNS LOWER
PROPERTY VALUES!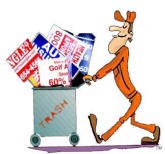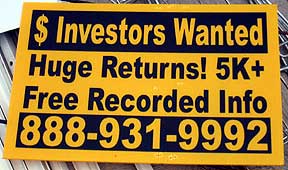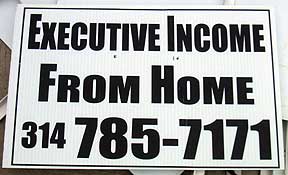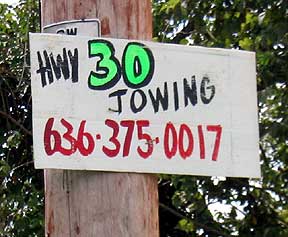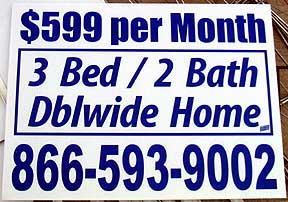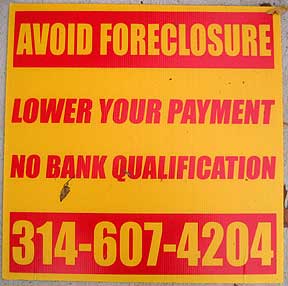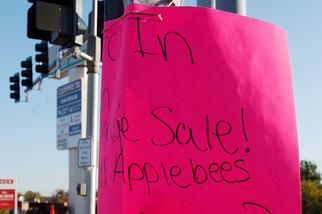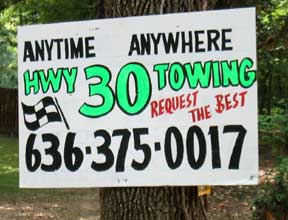 #7 plastics ready for recycling: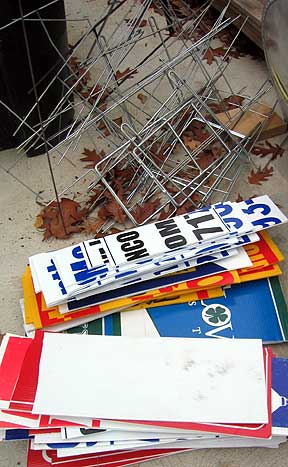 "Snipe" signs
Roadside litter on the shoulders of our roads is bad enough, but now we are permitting litter to be posted on power poles, traffic sign posts and metal stands of their own.
---
Why would anyone spend money with those having no concern for the law -- or for the appearance of our community?
---
The visual quality of place matters deeply, and has a large, but often neglected, effect on the quality of our lives and the nature of human experience.
---
IT'S STREET SPAM
IT'S VERTICAL LITTER
IT'S UGLY
---
Are these signs effective? Why would anyone buy a house from, or invest money with, those who illegally post these signs?
---
Law-abiding tax payers are supporting these signs by having to pay public works employees to remove them.
---
On a recent month-long road trip around Scotland, we didn't see one "snipe" sign in the entire country.
---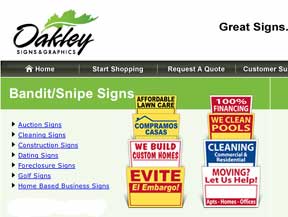 Would you believe . . .
(Click on the above to see their ad.)
---
One "snipe sign" website offers this advice (really!):
Description
Snipe signs -- learn what they are here. They aren't legal everywhere so make sure you can use them in your area. Only set them up for about three to four days when using them. Learn more on snipe signs here.
---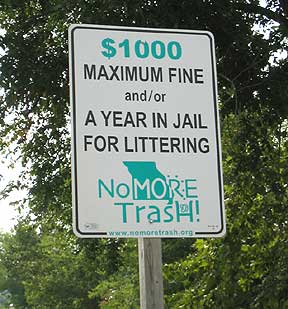 Why not call the phone numbers
on the signs and issue citations?

Or, do nothing and be like this community in Dallas, Texas: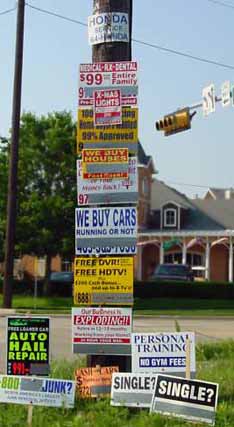 ---
SOME LINKS:
HERE'S HOW SOME BANDITS DO IT
(a YouTube video)
---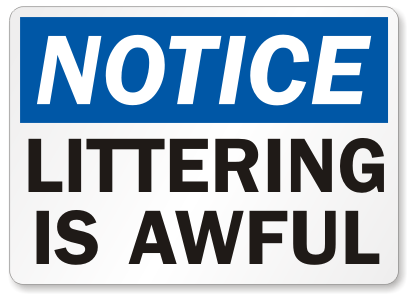 ---
---
A man in Florida spent 4 hours
picking up snipe signs.
CLICK HERE TO SEE RESULTS
---
Is MoDot part of our problem?
CLICK HERE FOR MORE
---
On 11/24, two volunteers spent two hours picking
up snipe signs in Arnold, Missouri.
HERE'S WHAT THEY PICKED UP
---

Until recently, Number 7 plastics have not been recycled, though many programs (including Byrnes Mill's) now take them. Number 7 plastics can be recycled into plastic lumber and custom-made products.
Most of the commercially produced "snipe signs" pictured above are "silk-screened" onto plasic "boards" made of plastic resins. Number 7 plastics are also found in three- and five-gallon water bottles, 'bullet-proof' materials, sunglasses, DVDs, iPod and computer cases, some food containers and nylon.
A wide variety of plastic resins are lumped into number 7. A few are even made from plants (polyactide) and are compostable. Polycarbonate is number 7, and is the hard plastic that has parents worried these days, after studies have shown it can leach potential hormone disruptors.
---
Click on an ad -- doing so helps pay for this website.
(Don't be surprized to see ads for Snipe Sign suppliers;
the ads are not selected by the webmaster. Google selects
advertisers based on page's content.)
---
---
HOME