At Jane's 6/12/07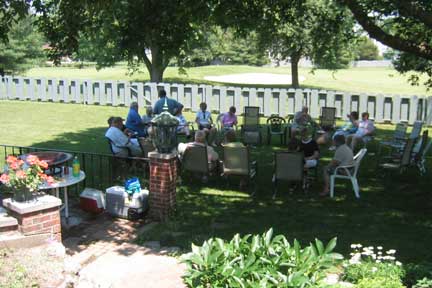 "Summer afternoon----summer afternoon; to me those have always been the most beautiful words in the English language."
~~ Henry James, said to Edith Wharton~~

Shirley and I sat in the yard till dark last night and agreed that we had just had a 'golden day'. A perfectly beautiful day during which nothing had gone wrong. Seemingly ....and literally, no fly in the potato salad. A day of perfect weather, delightful friends, delicious food, and abounding laughter.

To those who were here, thank you for coming. It would not have been fun without you.

To those who couldn't be here.......try to make it next time. It'd be a shame to miss two.

Note to Iligene and Angus: I usually hate surprises, but I LOVED this one.

MORE PHOTOS HERE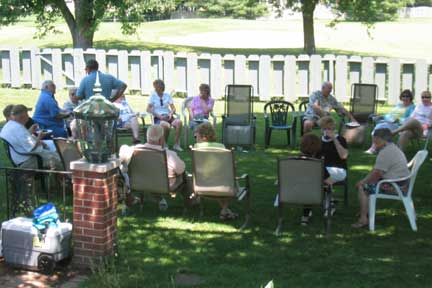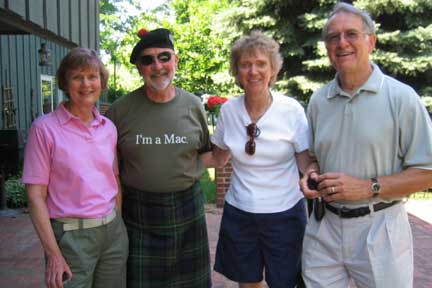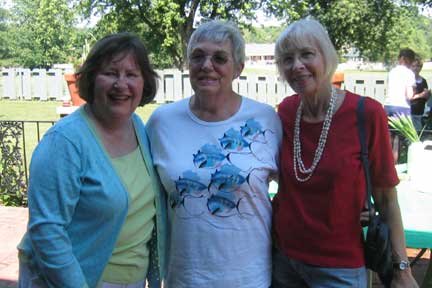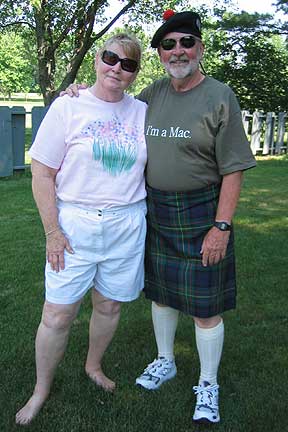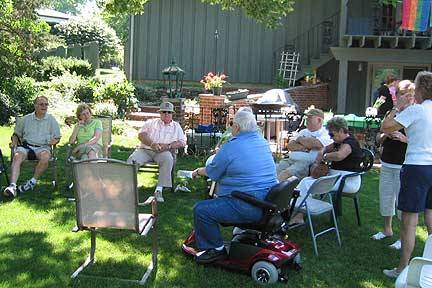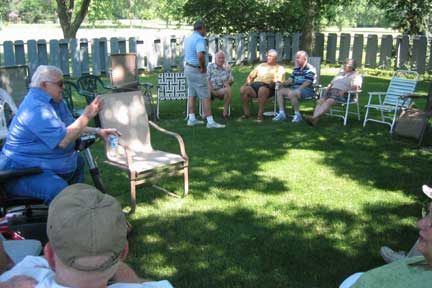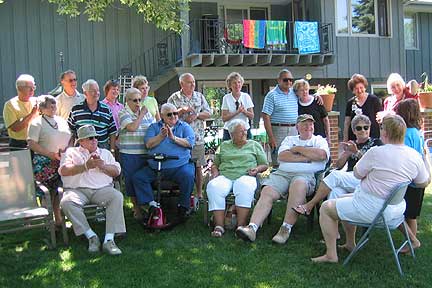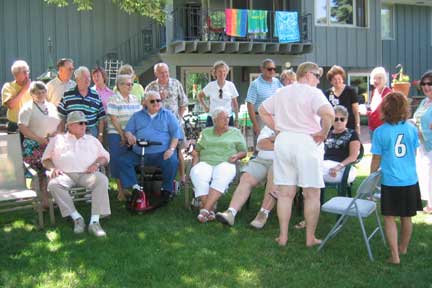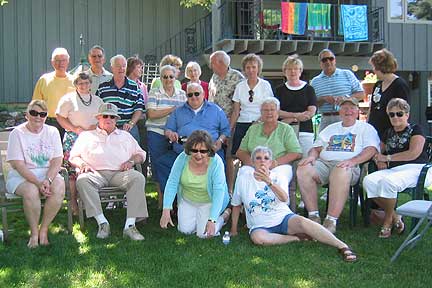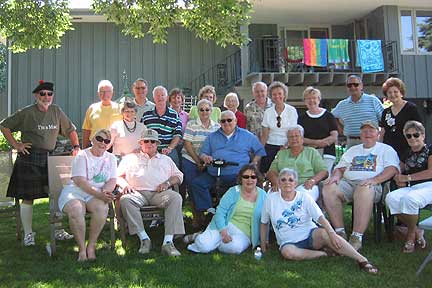 A few people asked me for this receipe, but as I don't remember which "few;" I'll send to all.
Jane's Pecan Shortbread
Slice 'n Bake Refrigerator Cookies
Do not preheat oven. Makes about 40 cookies.
1 1/2 C flour
1/4 C cornstarch
1/4 t salt pinch of ground clove (I used a pinch of pumpkin pie spice.)
2 sticks of butter, at room temp.
3/4 C light brown sugar
1/2 C pecans, finely ground

Sift together the flour, cornstarch, and salt into a bowl.
In a mixer, beat the butter and sugar on med. speed for 3 mins.
Scrape the bowl, then add the flour mixture and beat on low until just combined. Add the pecans and beat just a minute.
Using waxed paper or seran wrap, divide the dough and shape into logs. Wrap up and refrigerate for a couple of hours, or even overnight.
Position the oven racks so the oven is divided into 1/3rds.
Preheat oven to 350.
When thoroughly chilled, remove one log at a time and slice into 1/4" slices.
Arrange on sheets. They will flatten and spread a little bit.
Set timer for 9 mins. Rotate sheets top to bottom and front to back
Bake another 10 mins.**
Let cool for a couple of mins., then transfer to a rack.
Enjoy and remember our wonderful day together.

**My oven is a bit slow. The cookies should be golden brown.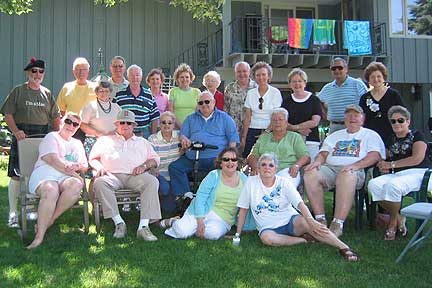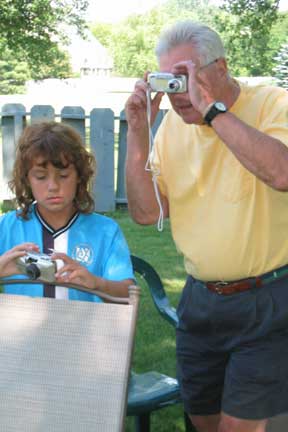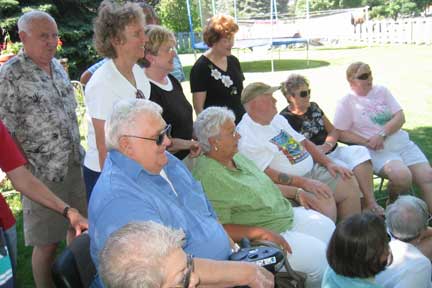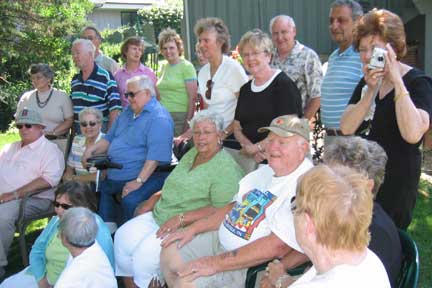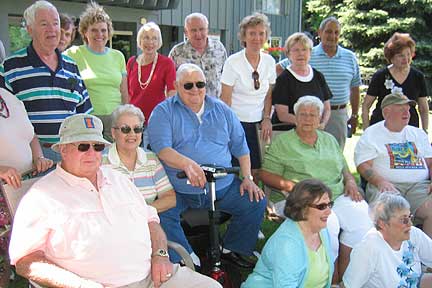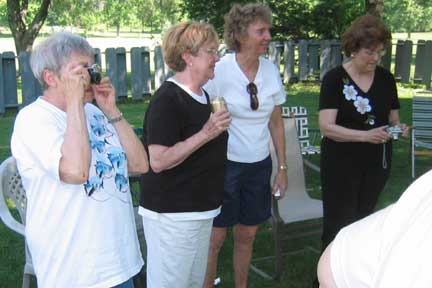 ---
The photos below are of Iligene's boat house deck, sunset over neighbor's boat house, Jake, Watson's Wild West Museum and two pairs of water skis (one pair contemporary, and Grant's woodies, circa 1954).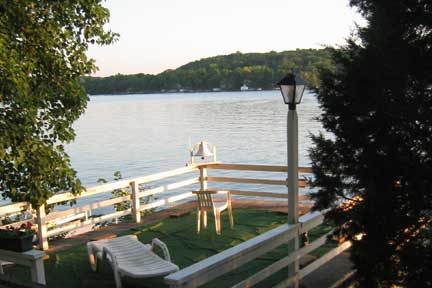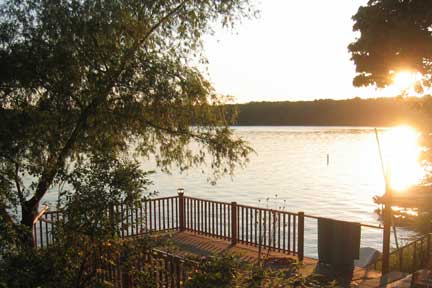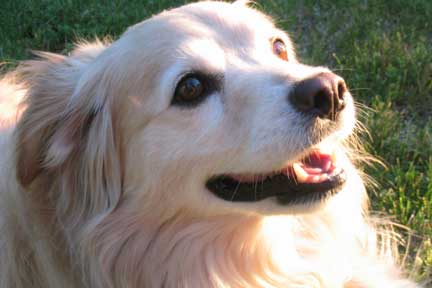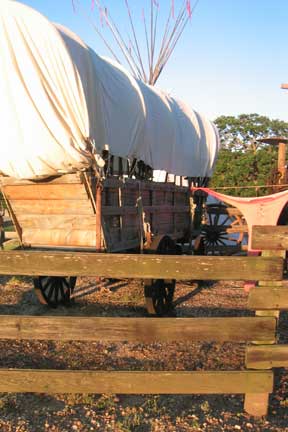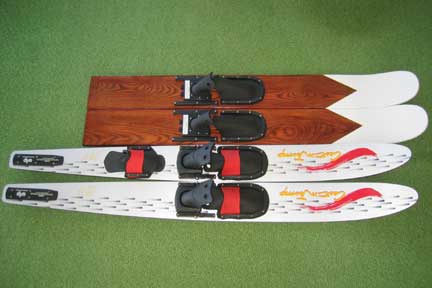 Another pretty good web page by Grant MacLaren.
Posted June 13, 2007.
MORE PHOTOS HERE