Grant MacLaren's
1950 Chris Craft Sportsman
Reverie
Hull # U18766
Power - 95 hp Chris Craft "K"
Throttle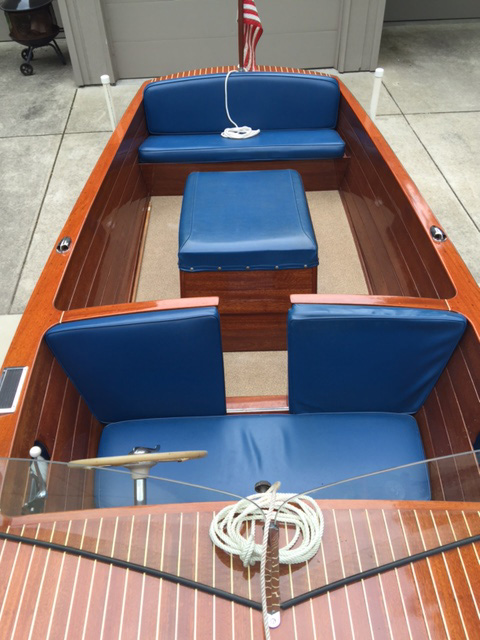 In the fall of 2016, when I acquired the boat, it had been fitted with a Morse throttle control. That's it in above photo, at the skipper's right hand.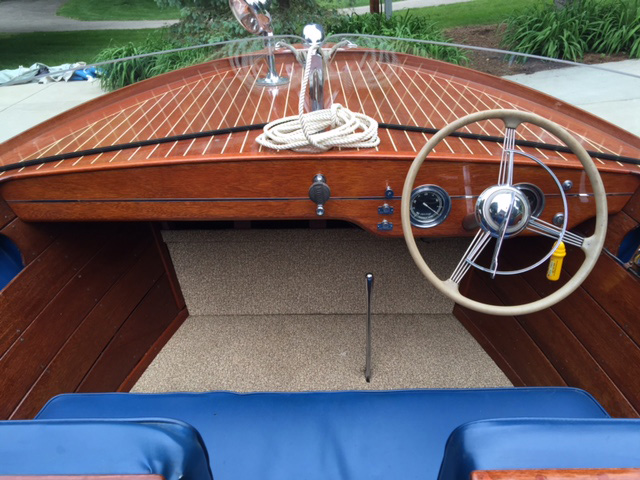 The boat's original throttle control was via a lever mounted on the center of the steering wheel. That's it, pictured above.

The PO told me all the components of the original throttle were in the boat, but a few items were missing. He had experienced an operational accident caused by catching his sleeve on the throttle lever, so he thought the Morse would be a better option for his use.

I decided to use the original set-up, but found some components missing ...
1) the throttle rod connecting the lever at the base of the steering gear , and
2, the fitting needed to connect a push-pull rod to the carburetor's butterfly.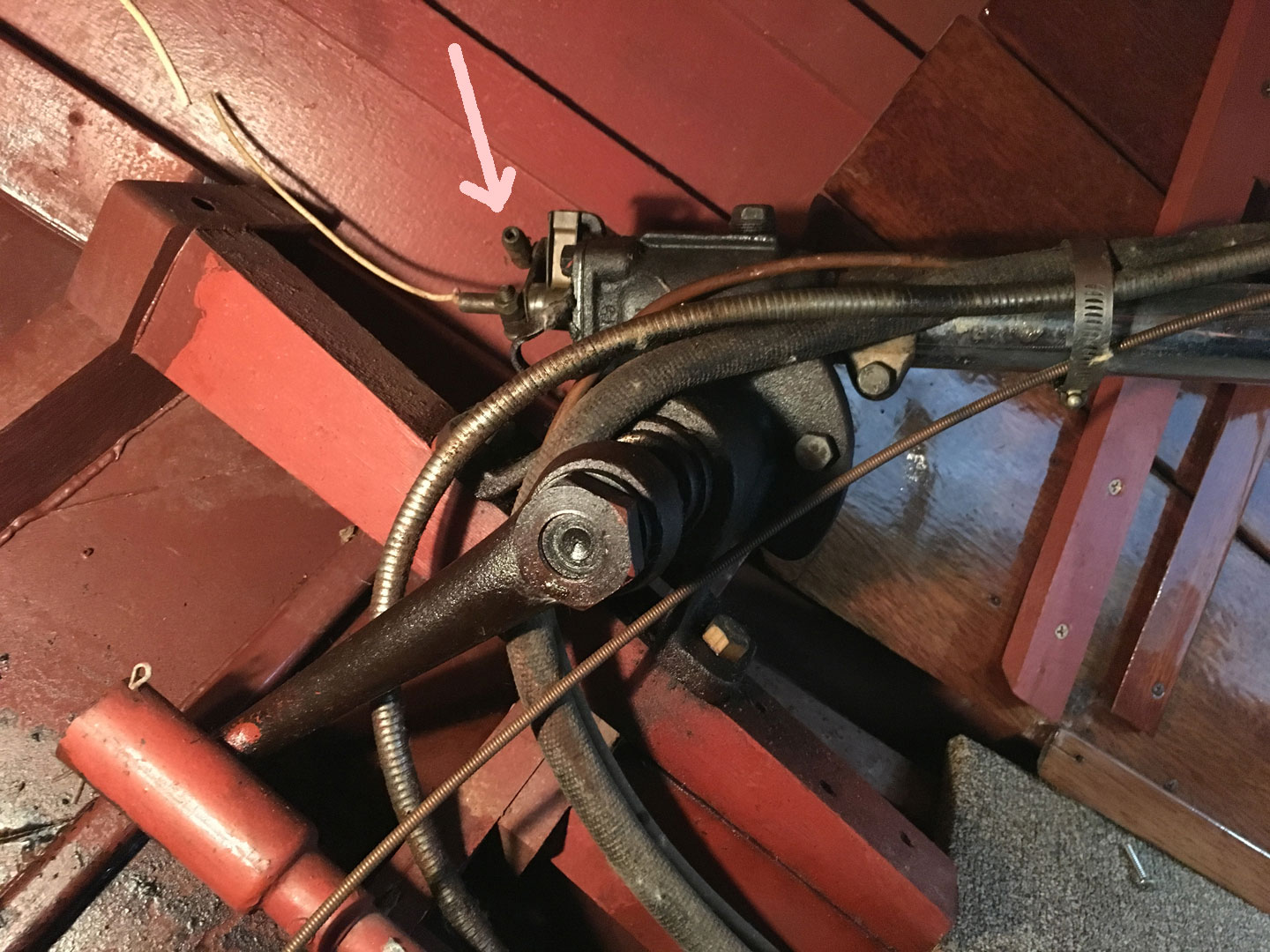 The missing "lateral rod" should connect the control arm at the base of the steering column to this two-armed (90 degree crank) lever: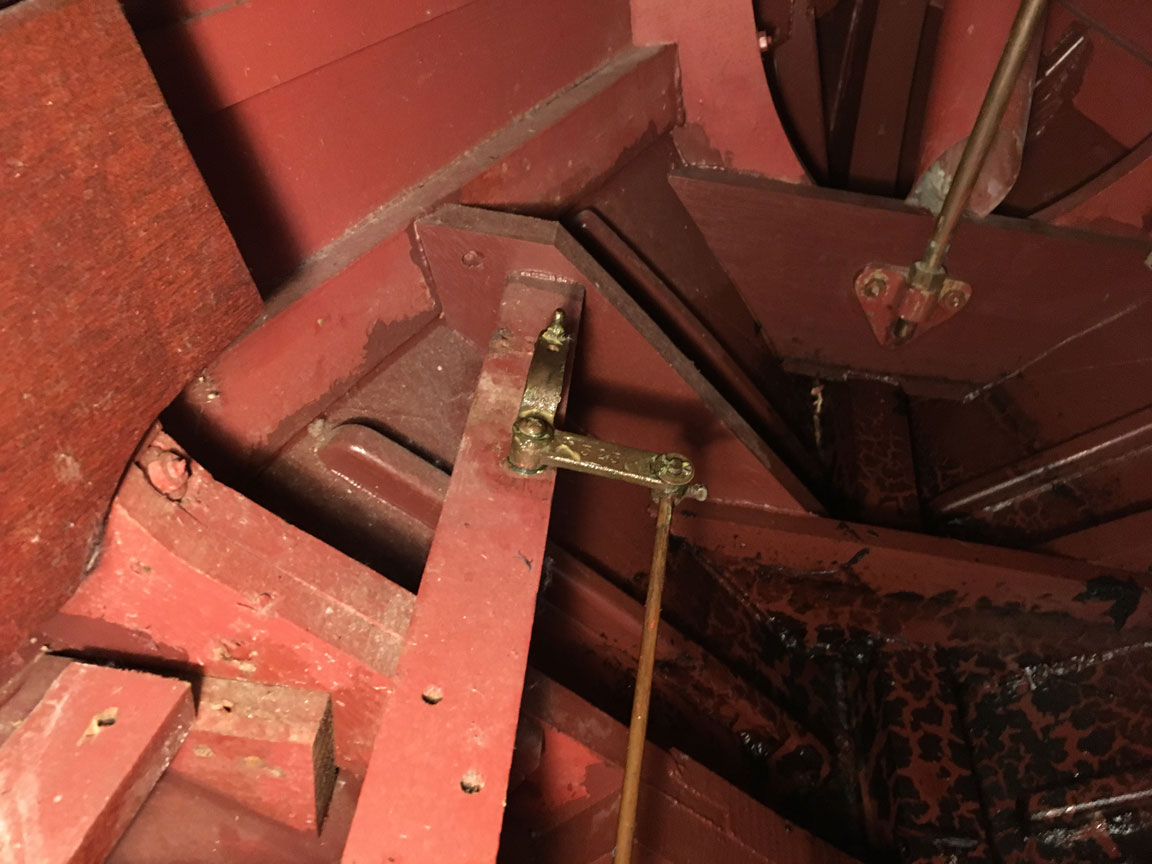 (Click image for close-up.)
A second, existing, push-pull rod connects the two-armed lever (the 90 degree crank) with the carburetor.
The throttle rod connecting the two-armed (crank) lever to the carb can be seen here, not connected. (I've disconnected and removed the Morse control lever and its cable.)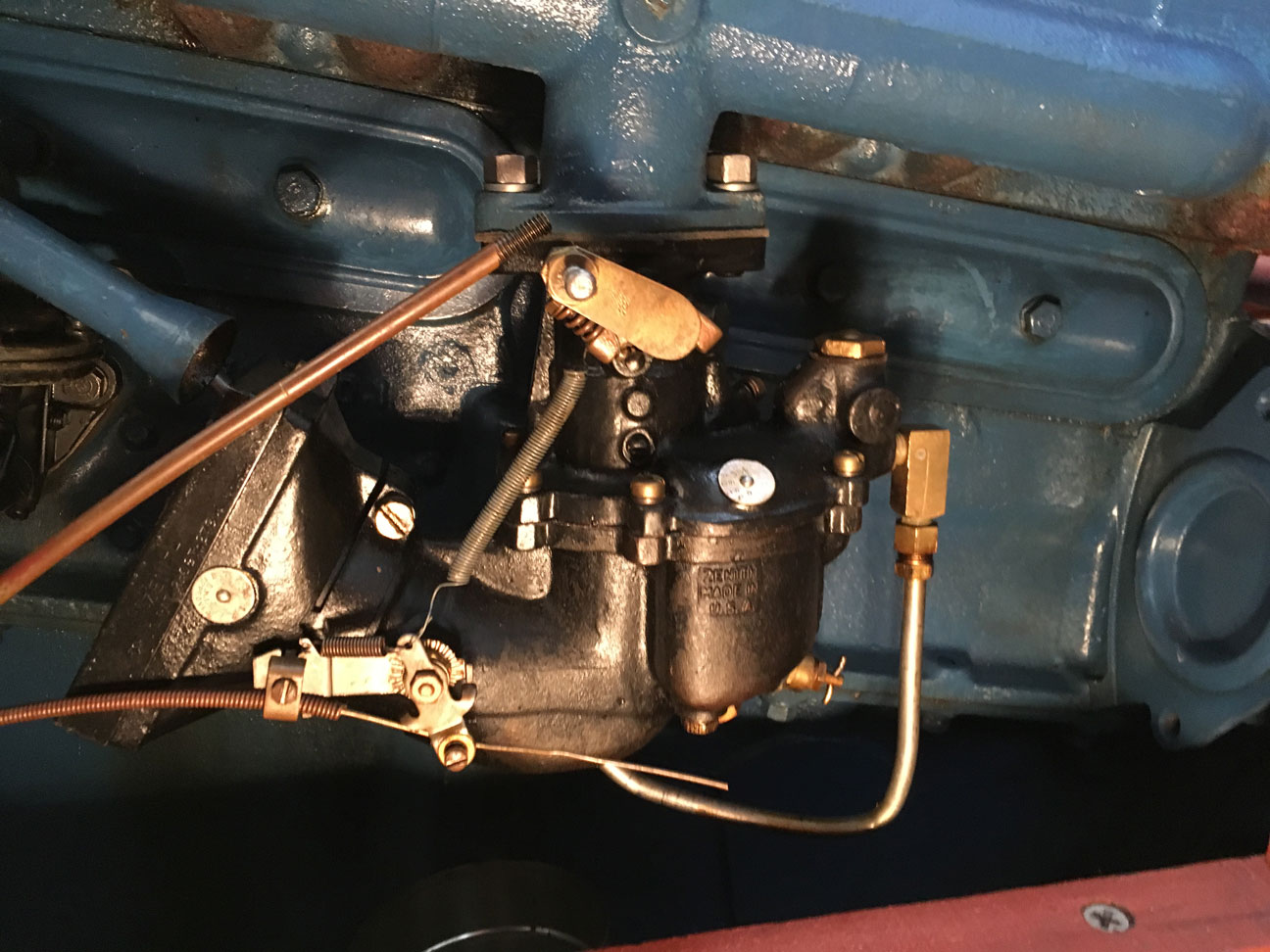 One question I had was "what direction did Chris Craft have the throttle lever pointing at idle?" Tom Walker of Fox River Valley Boat Company answered "CC had it pointing at 10 o'clock at idle." Tom added that a lot of owners moved it to 6 o'clock at idle, but CC had it at 10."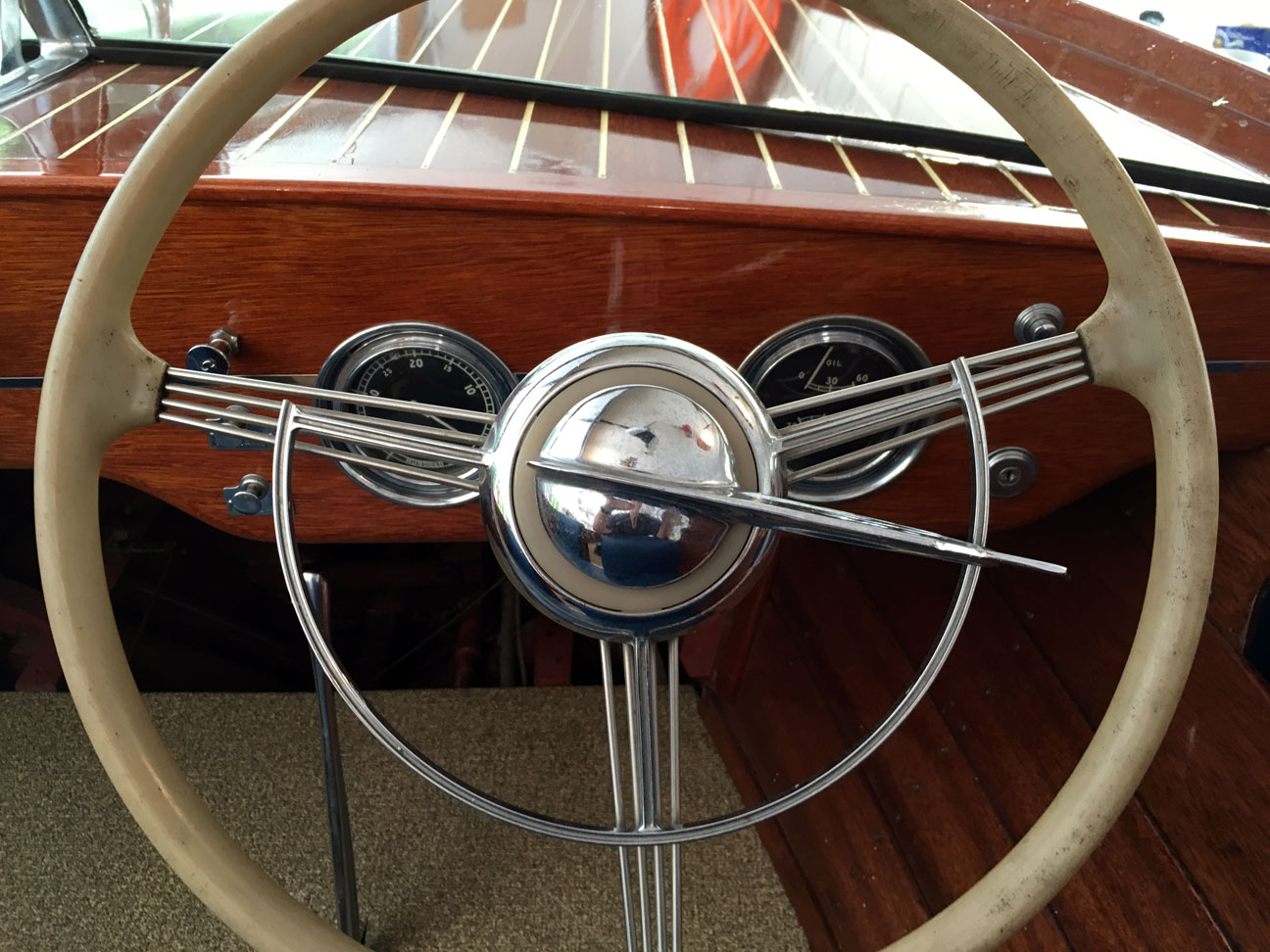 _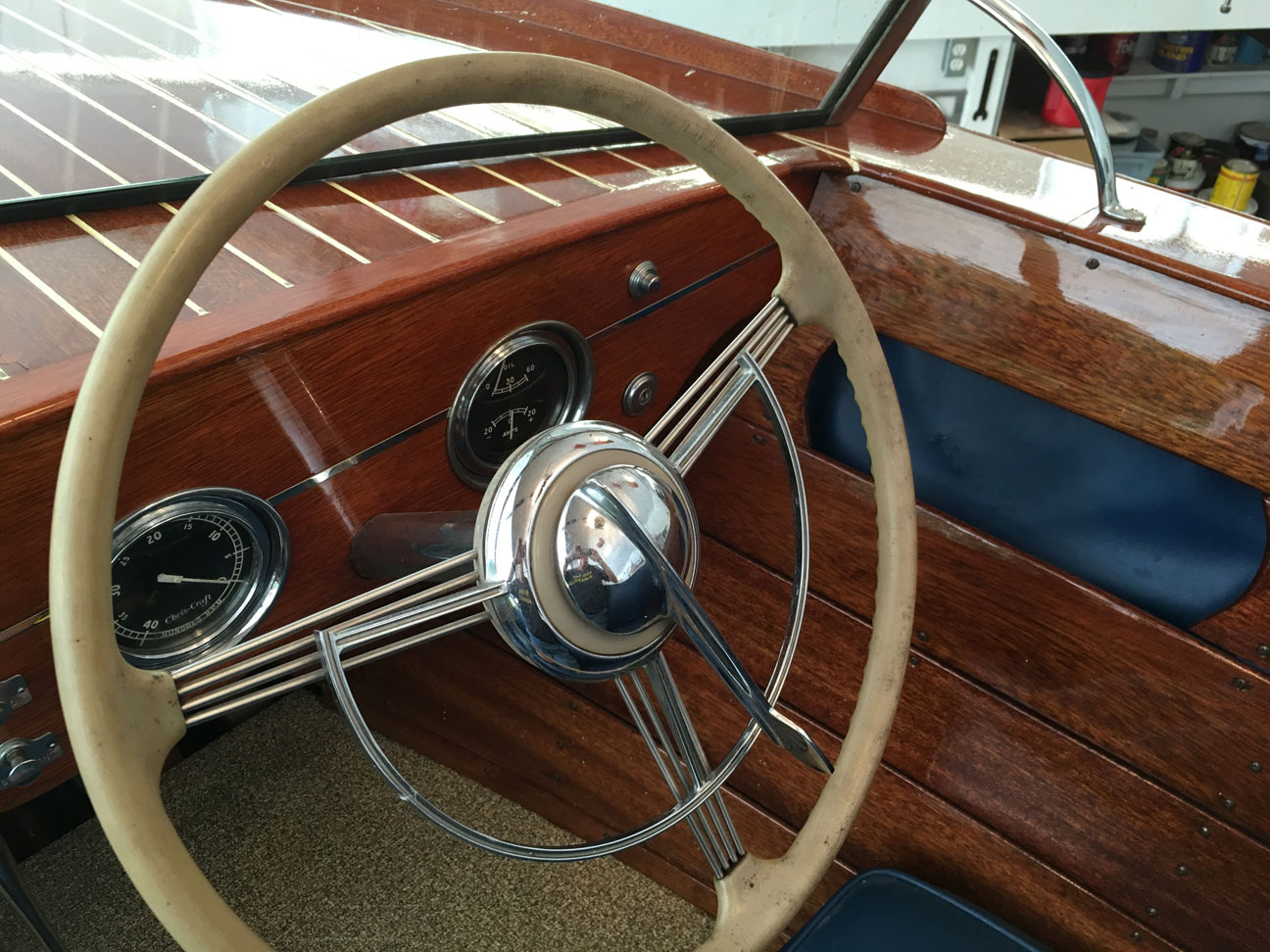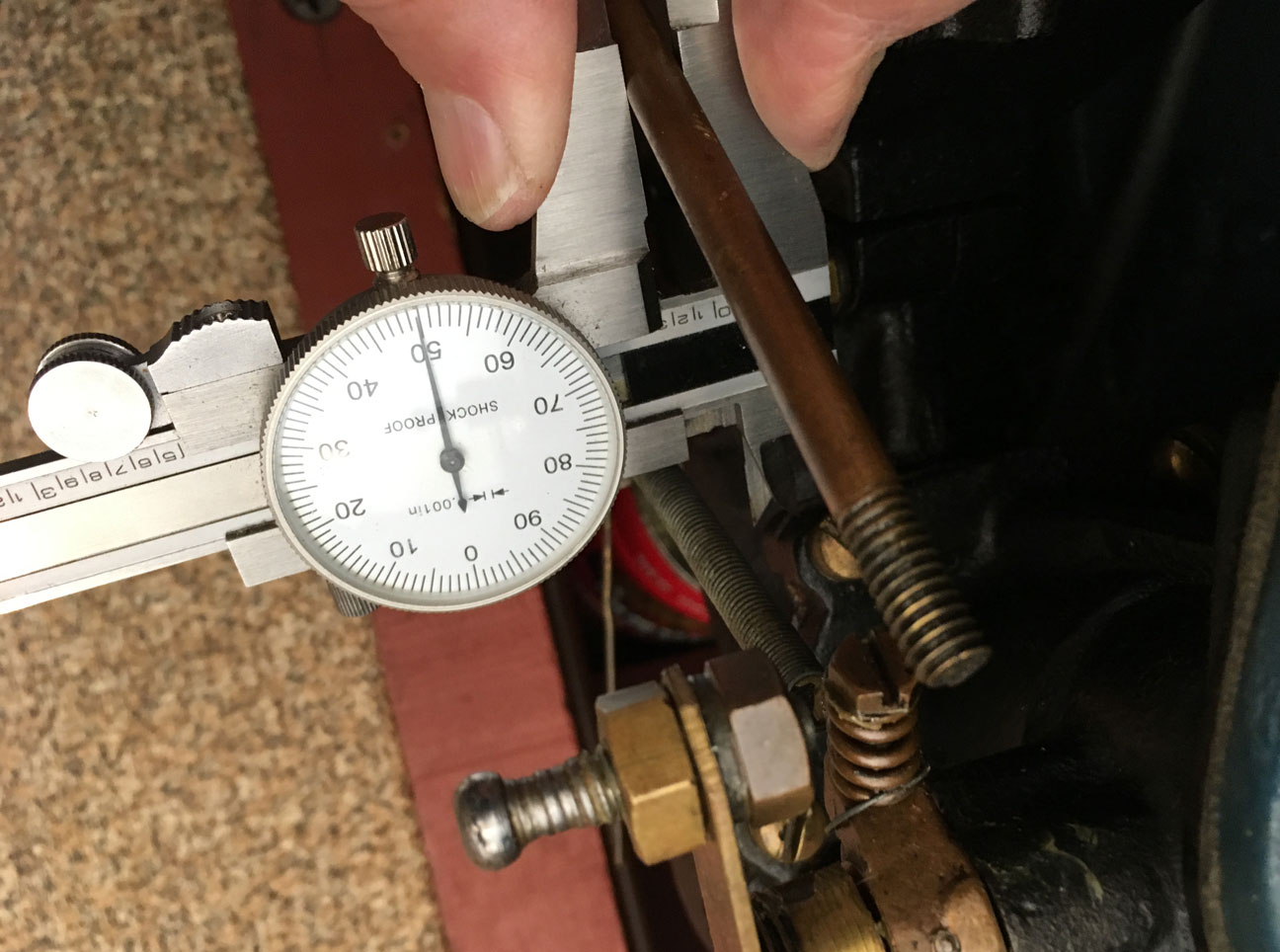 _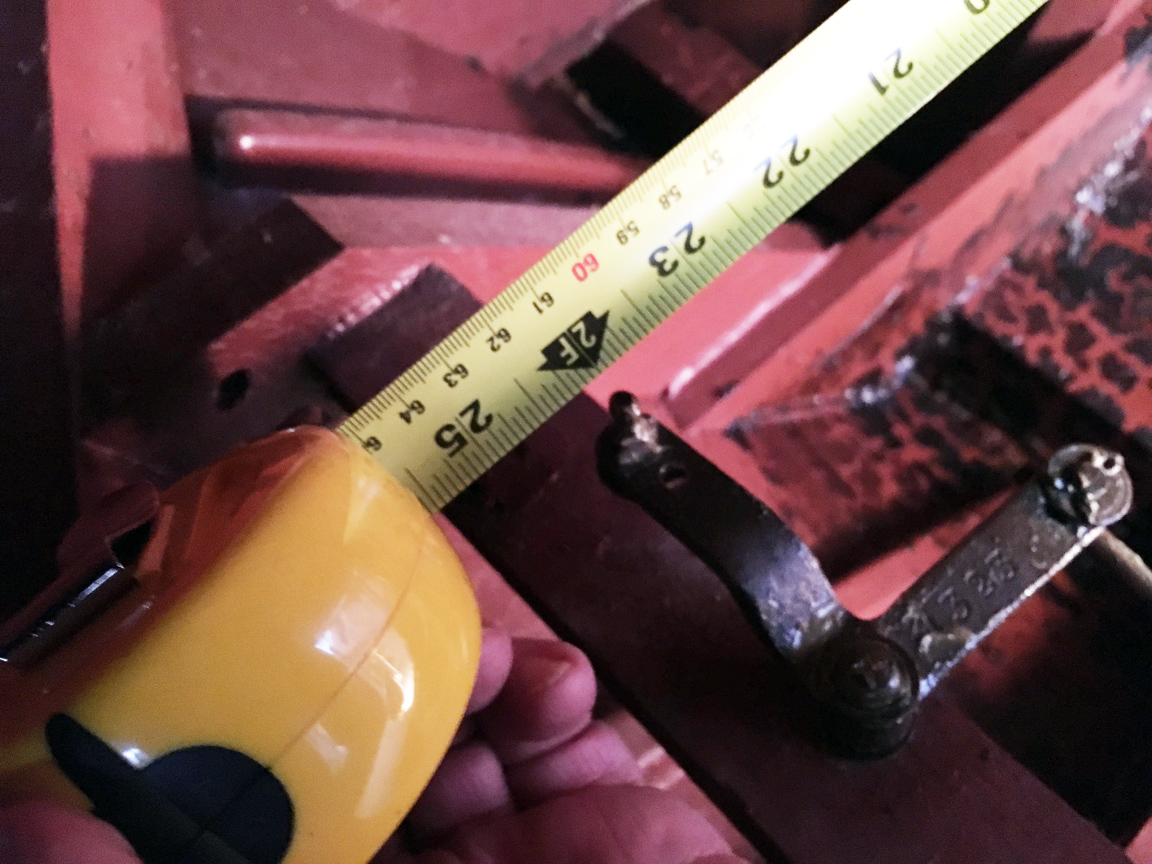 The rod(s) diameter is 1/4 inch.
---
To reconnect the "original" throttle rods, we'll need the "lateral" rod -- running from the base of the steering column to the 90 degree "crank" pictured herein (CU here.)

On 8/10/17 I ordered two of these HEIM Connectors: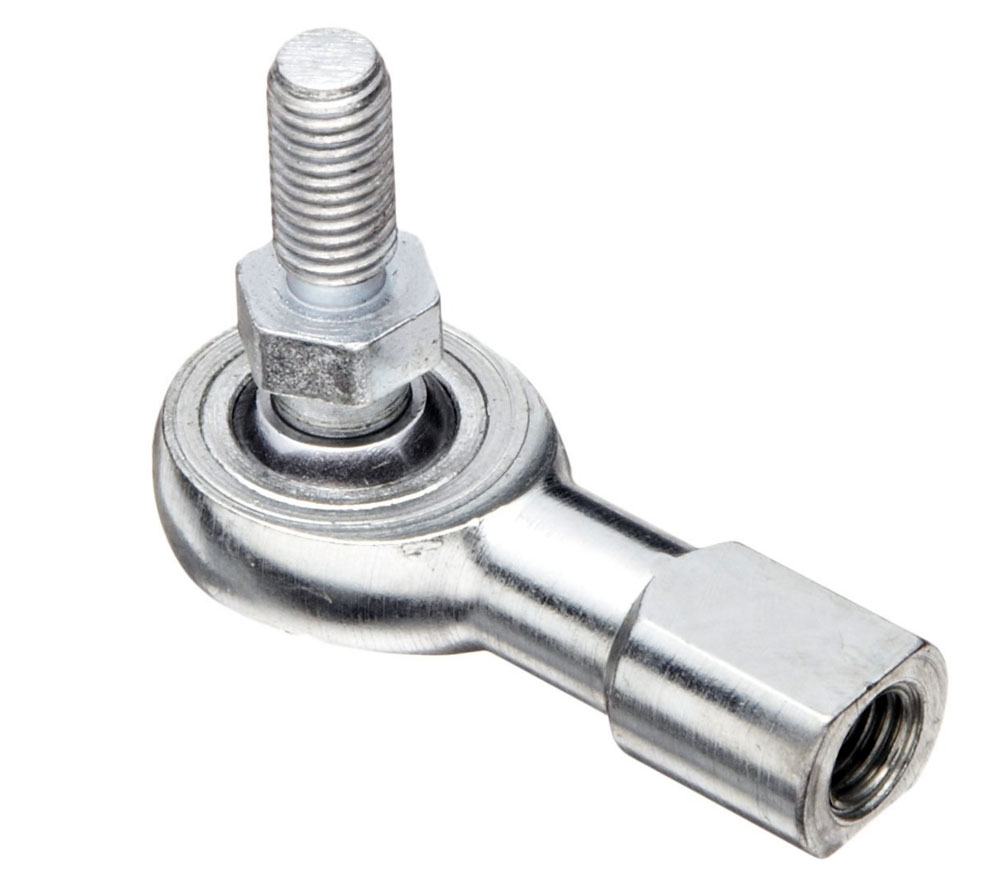 See video on rod-end bearings here.
We'll have to figure out how to make the connection at the carburetor (while allowing for length adjustment of the fore-and-aft control rod.)
---
HOME
---
Another pretty good web page by Grant MacLaren