Grant MacLaren's
1950 Chris Craft Sportsman
Reverie
Hull # U18766
Power - 95 hp Chris Craft "K"
Drain Plug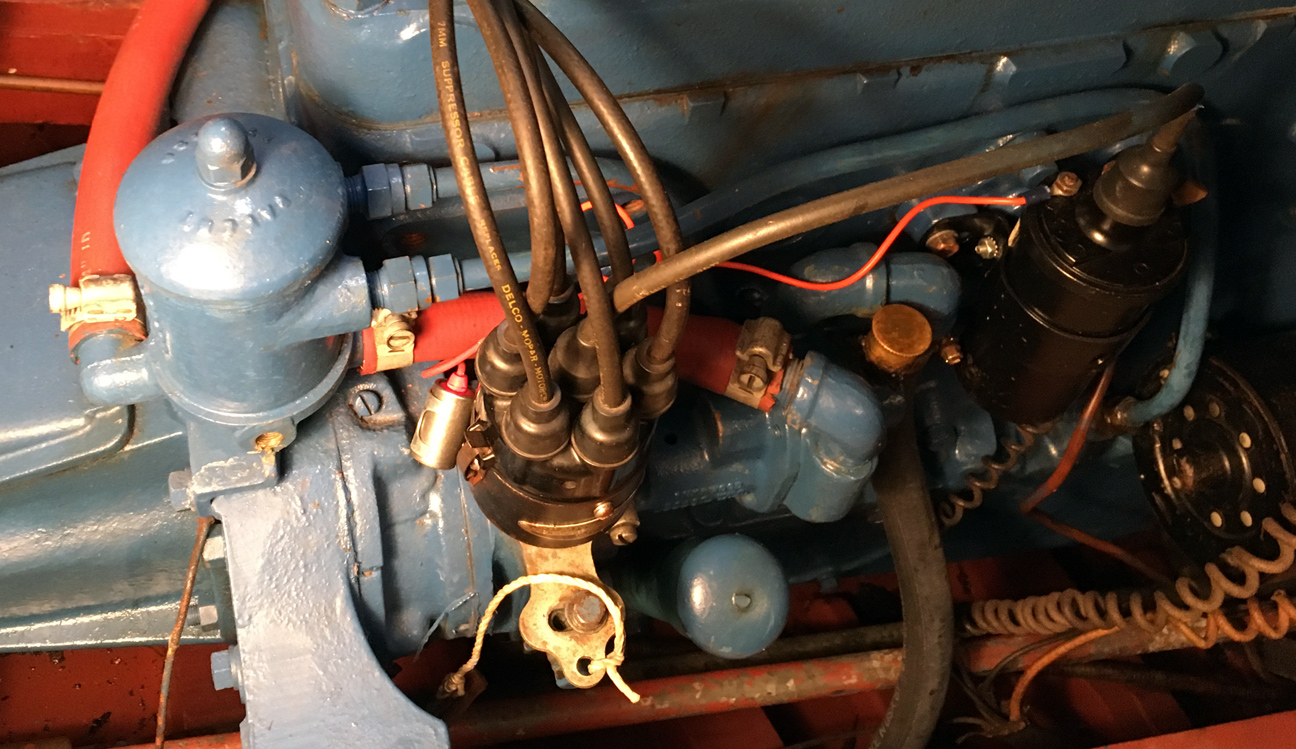 Looking at starboard side, aft end of engine. The drain hole for the block coolant is located right behind that (nearest) red hose, tucked in behind the distributor and sea-water pump drive mechanism.

See that string at the bottom of the above photo? It's been used to keep a wooden plug from becoming lost (3 shots of same wooden plug):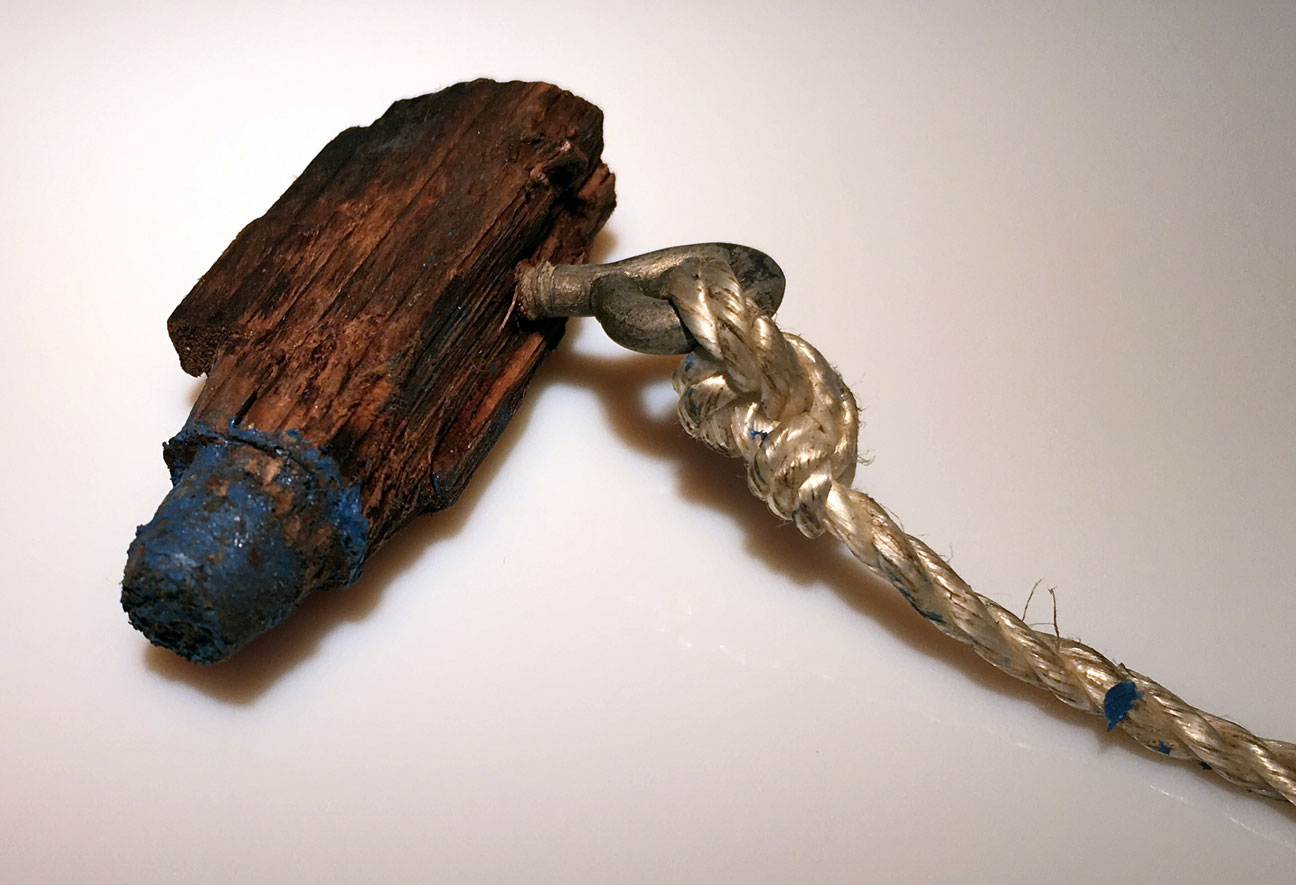 __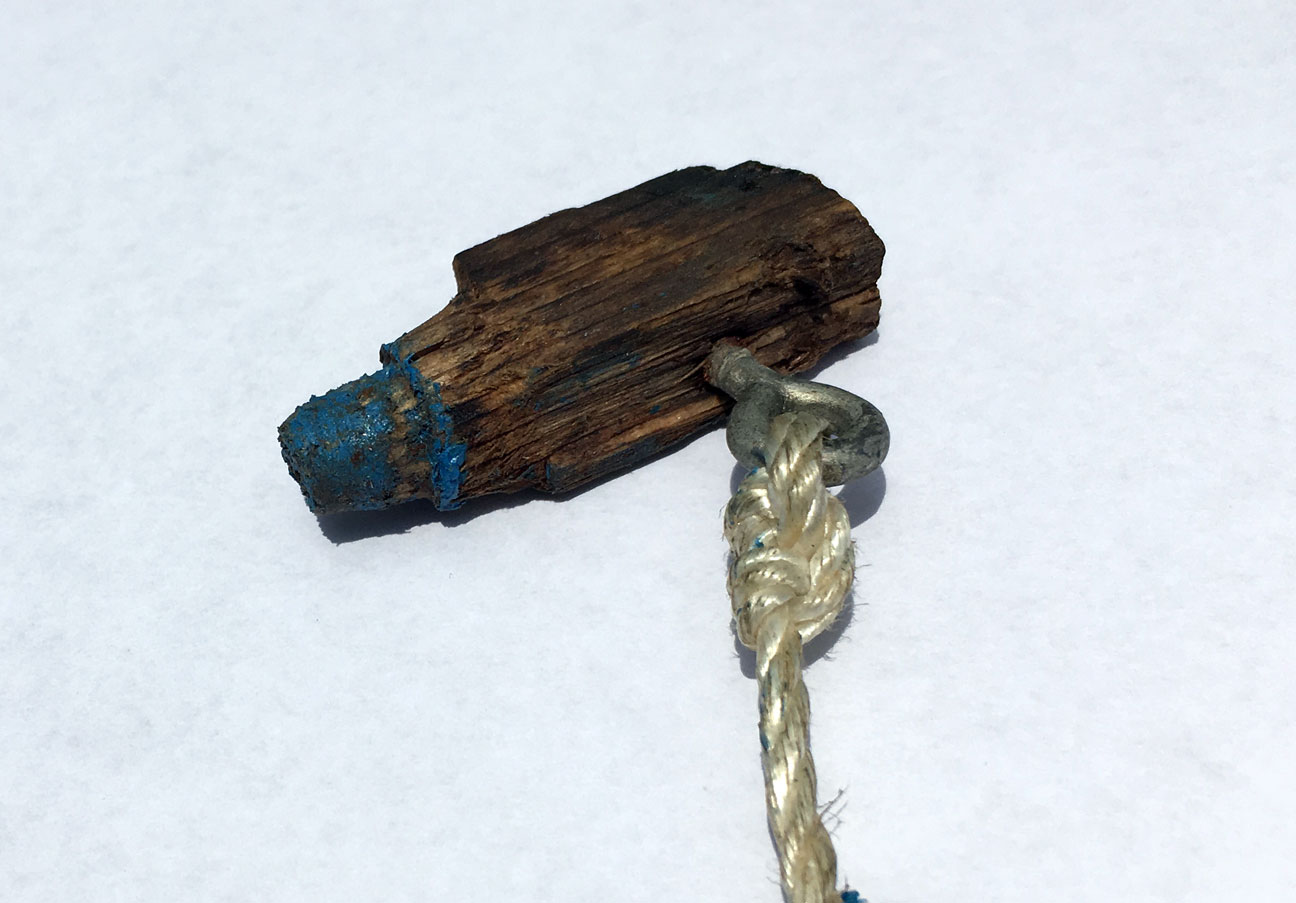 __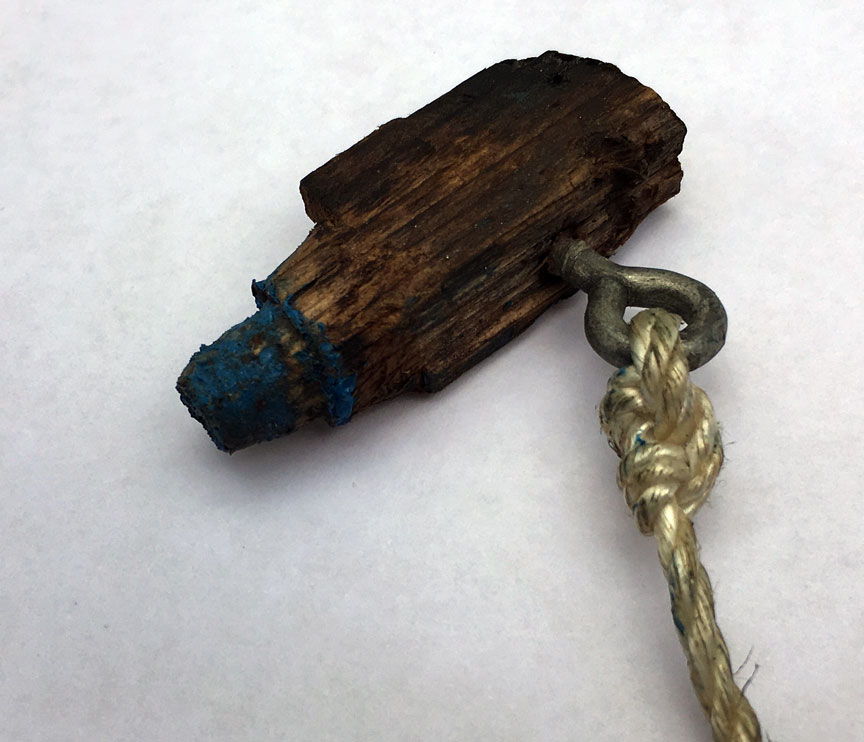 The sea-water pump removed: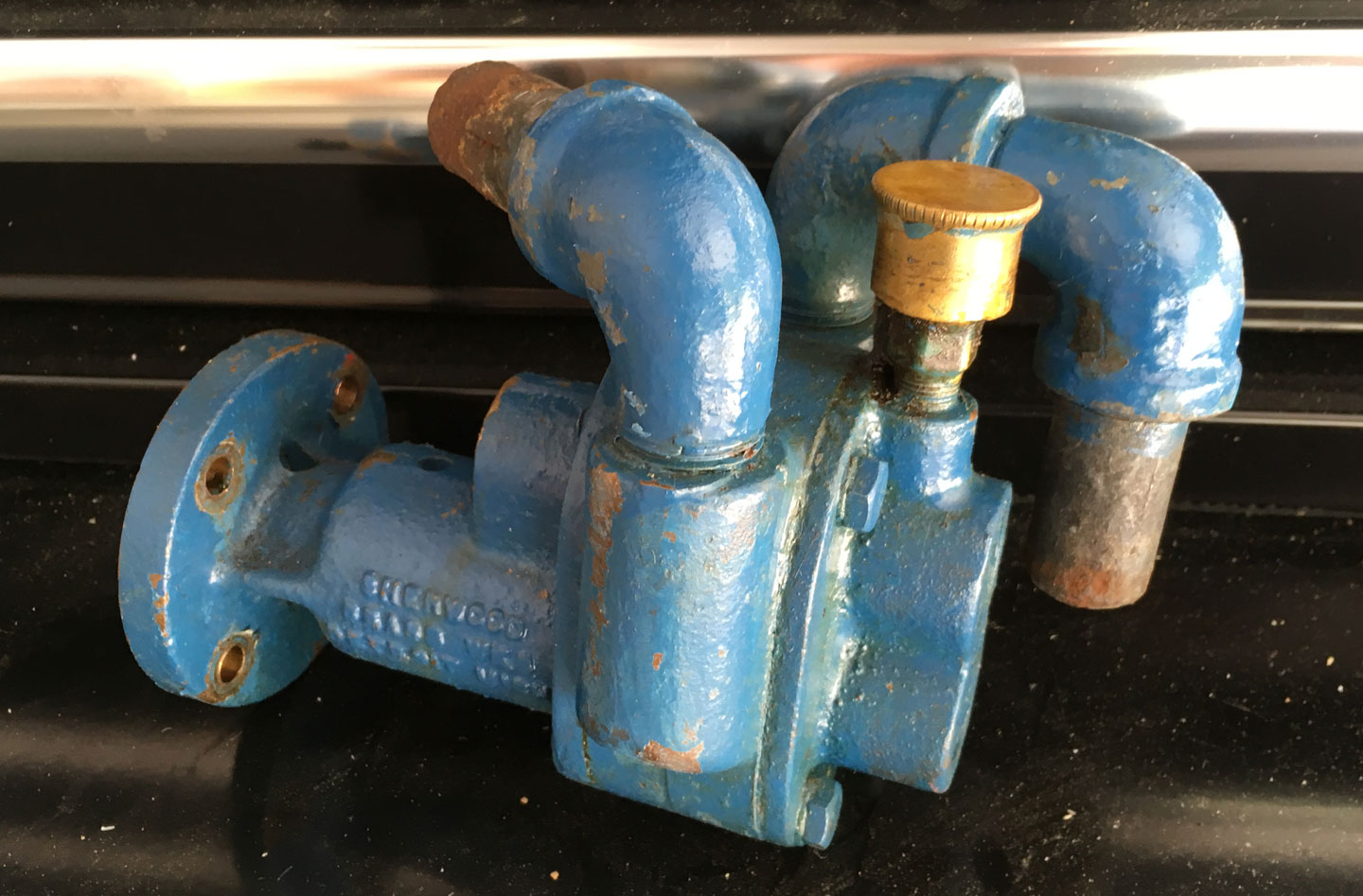 The sea-water pump removed, 2 more views: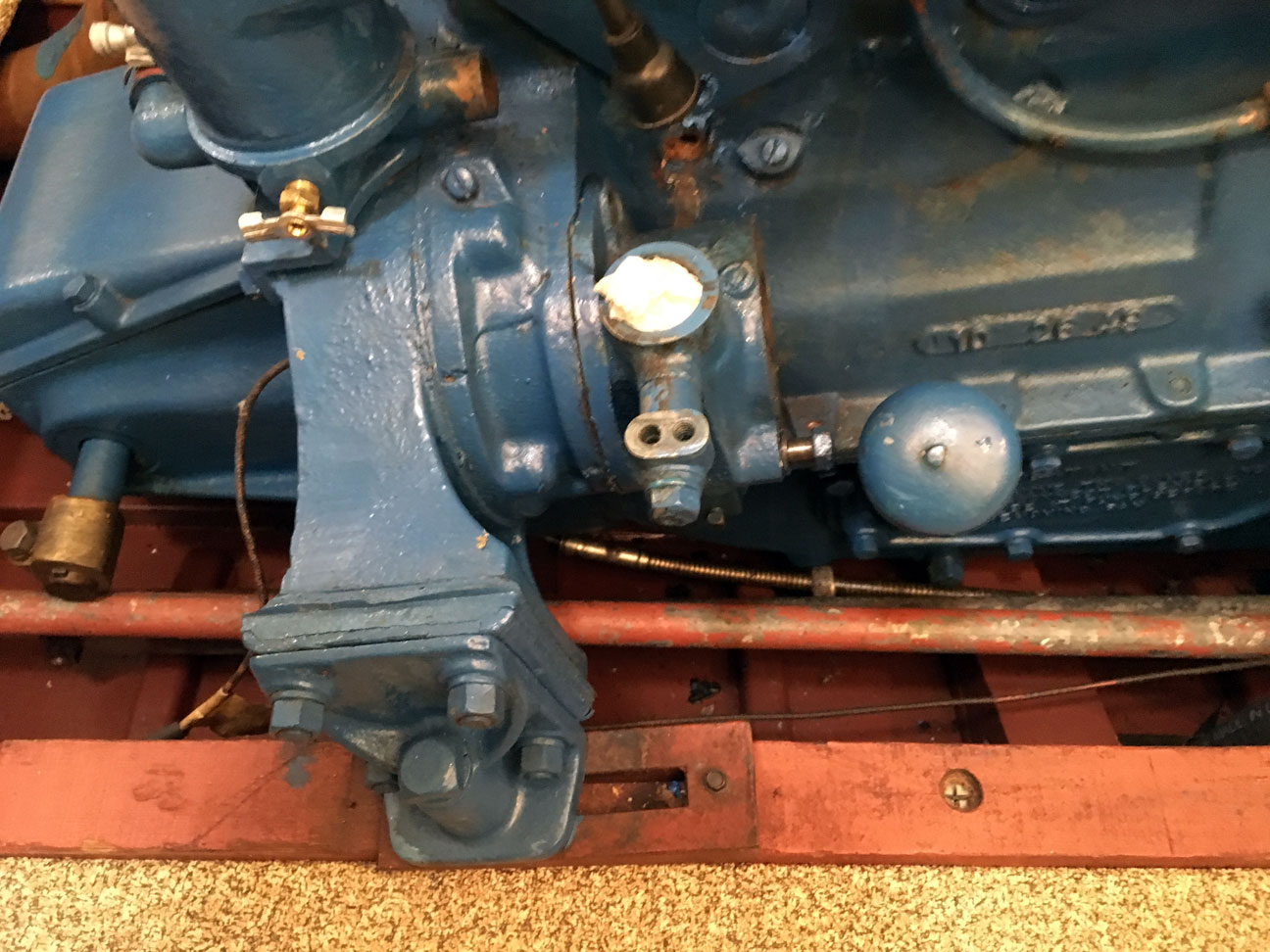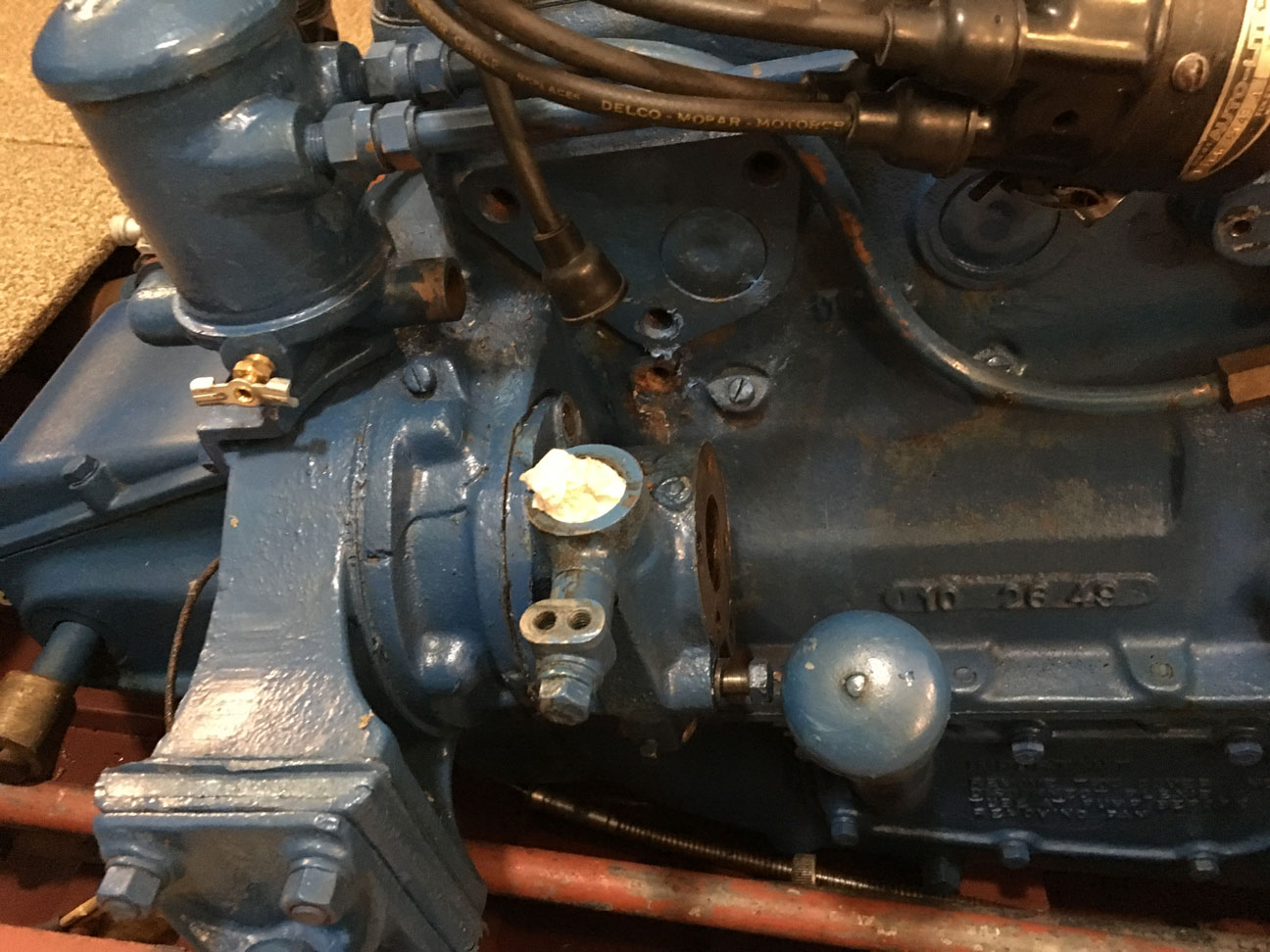 Arrows (below) pont to drain hole. (The other hole is blind, threaded for use in some other "Hercules" application.) It seems a (probably) brass drain plug was replaced with a "hollow" steel plug. Rusted to the block, the "top" of the plug was broken off, leaving a hole smaller than the original.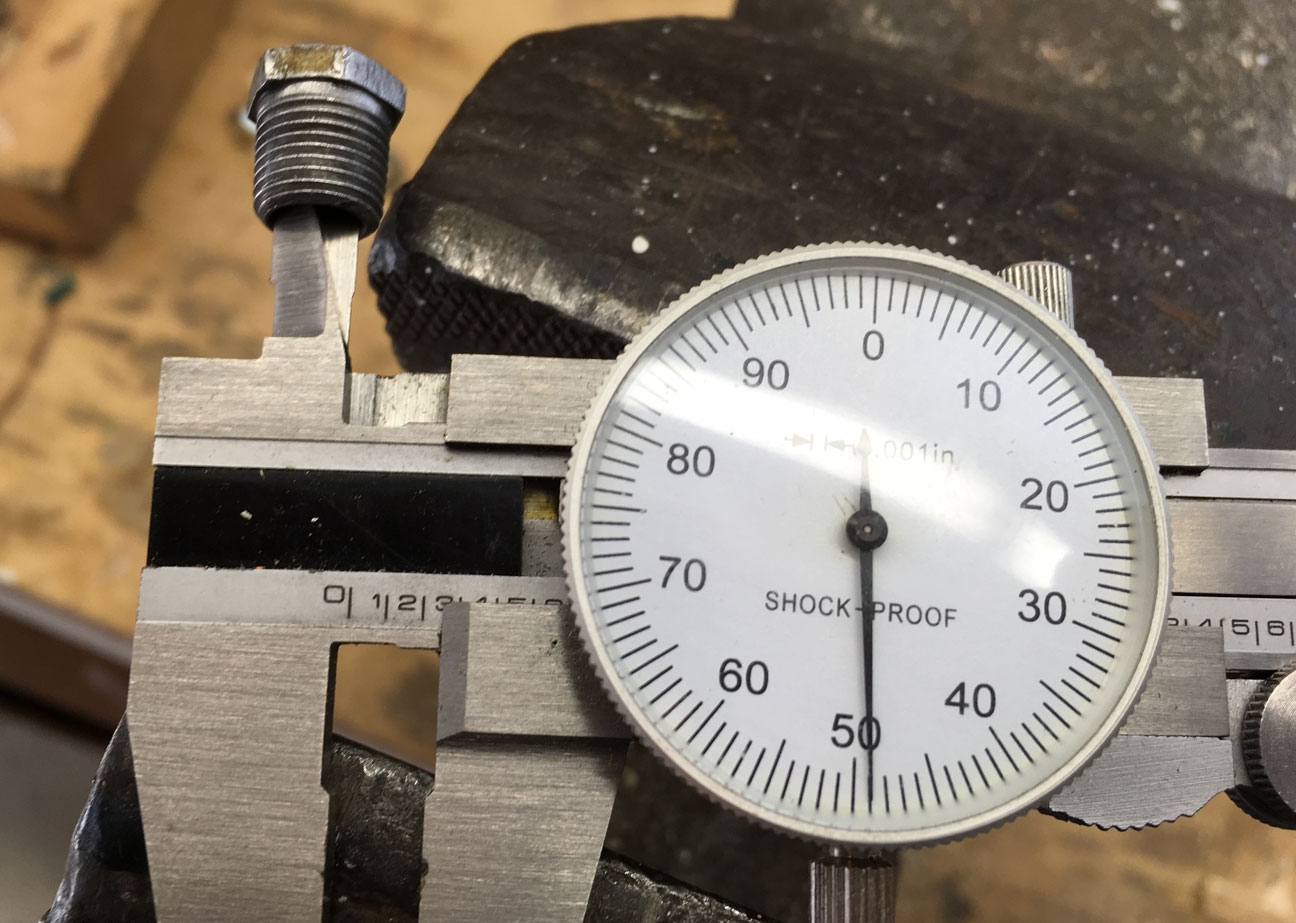 And, because the hole could not easily be reached with a drill and/or tap, the hole was "plugged" (by the DPO) with the wooden plug pictured earlier -- "sealed" with silicon.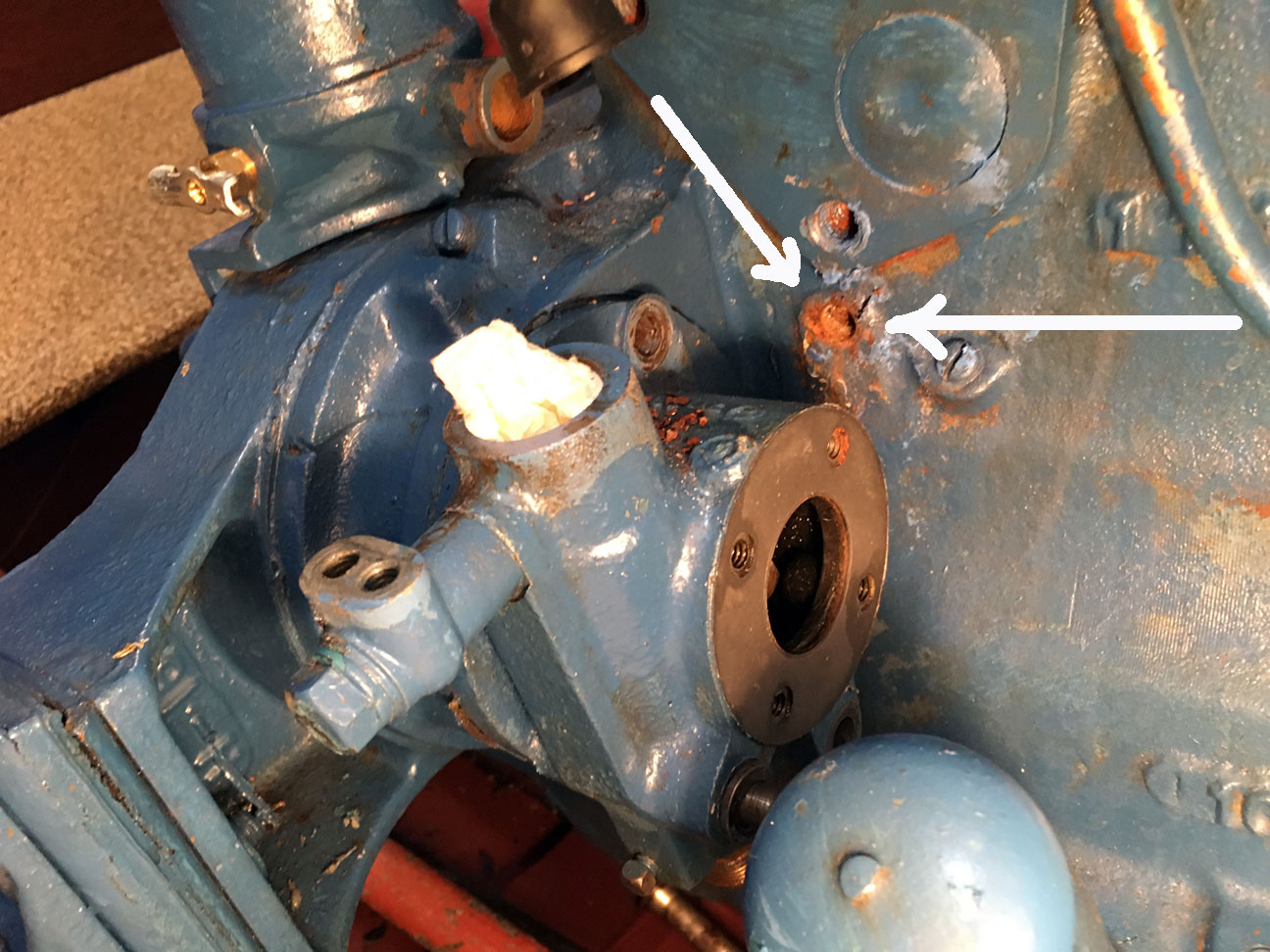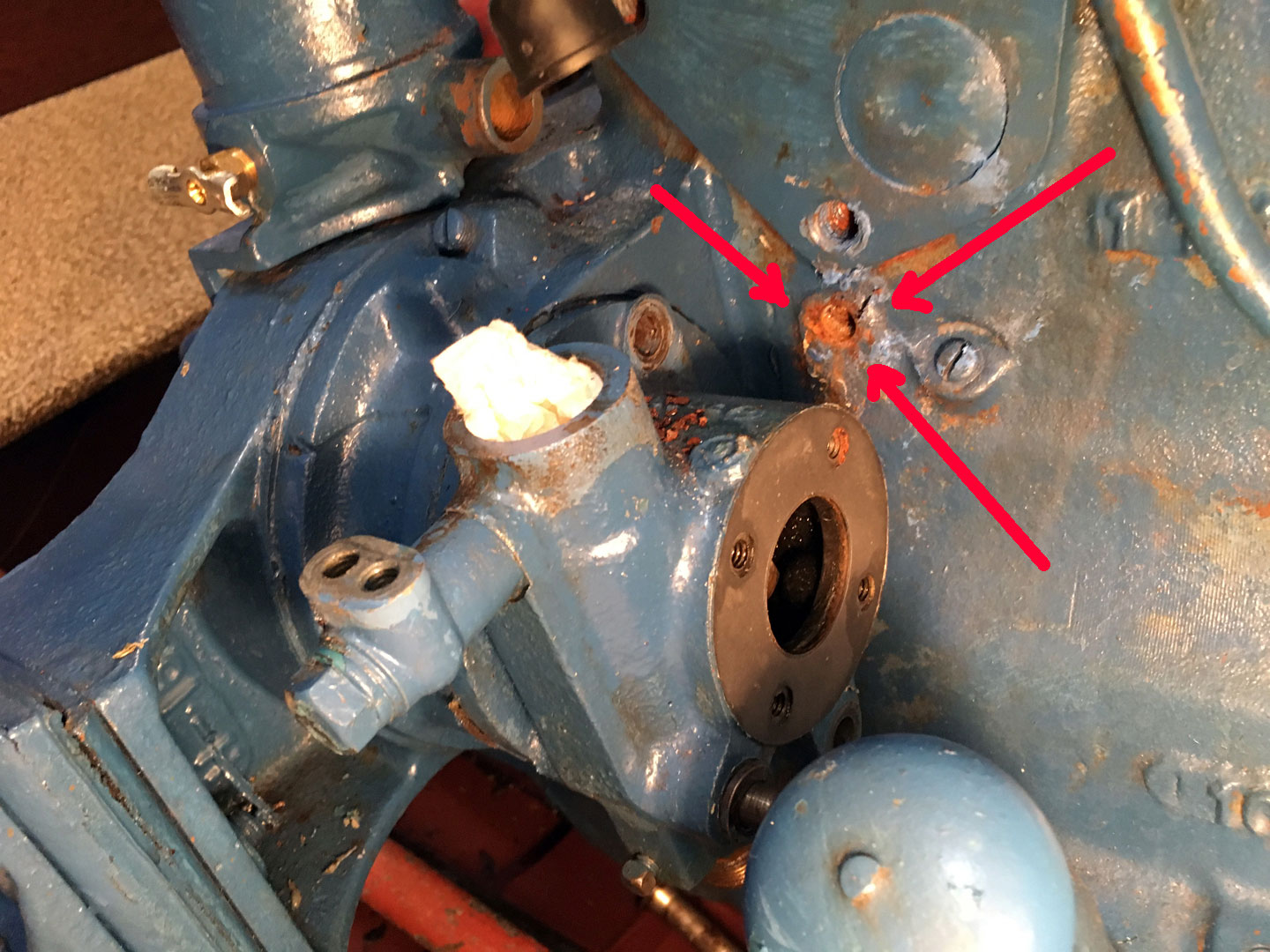 6/20/17
Don't laugh; had to make a "short tap" to fit in behind the dizzy drive. It ain't pretty, but it worked: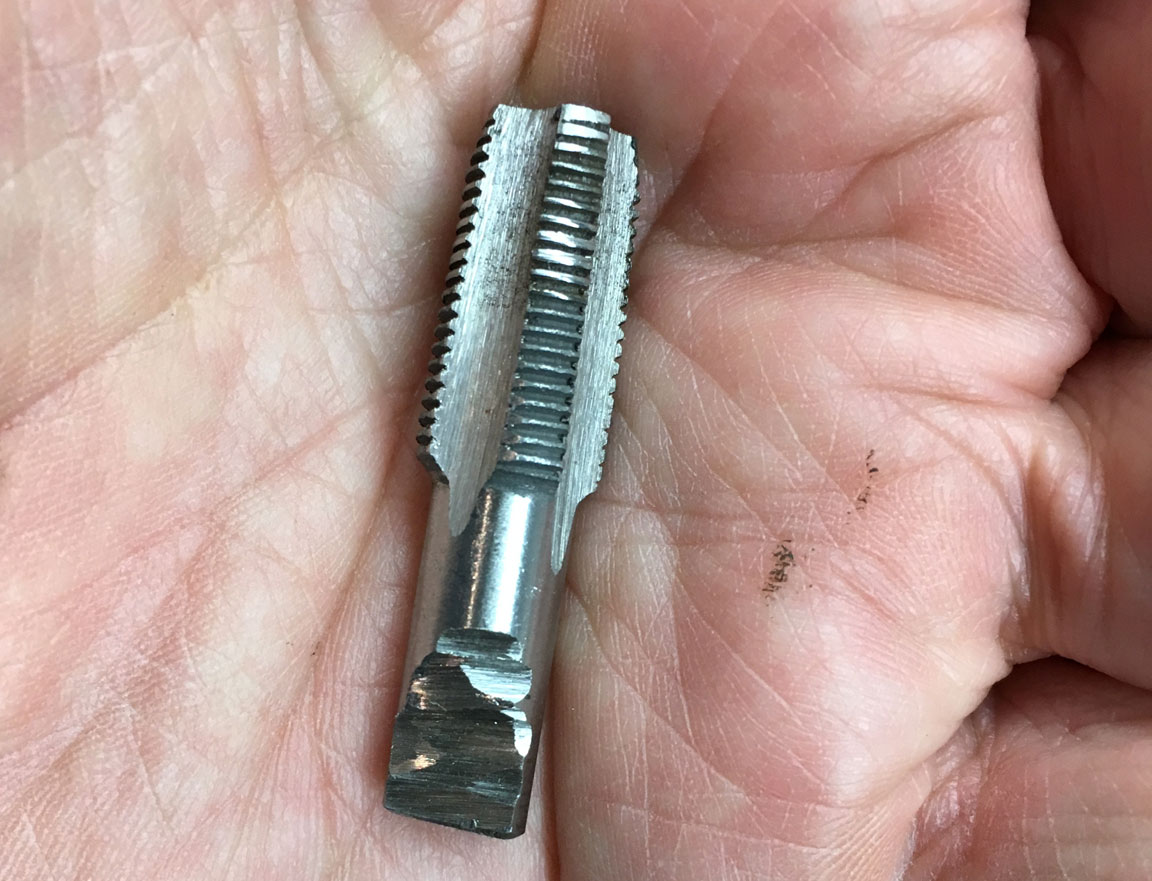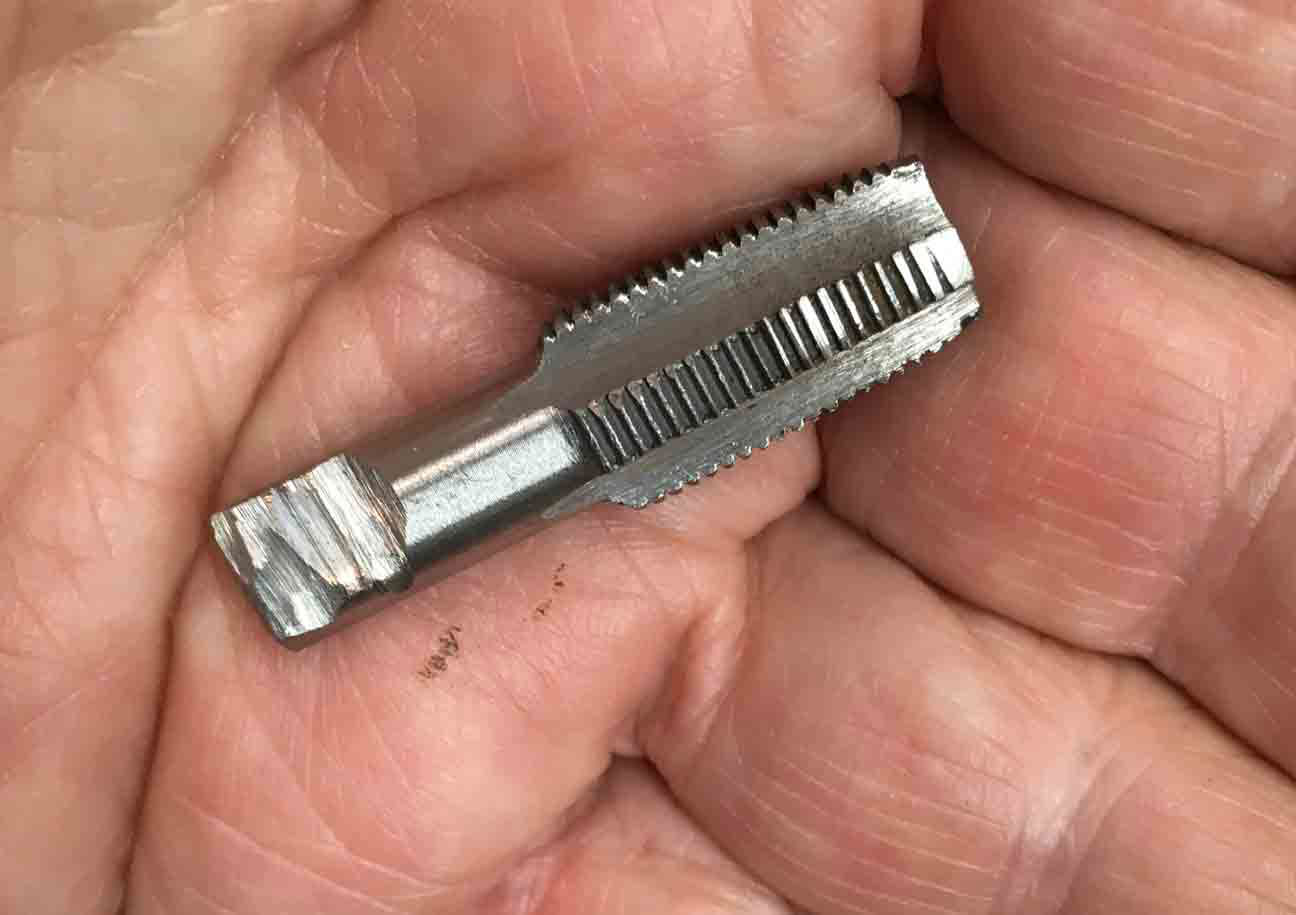 So the short tap "found" the broken-off plug and cut new threads. A new brass plug was wrapped with silicon plumber's tape and installed: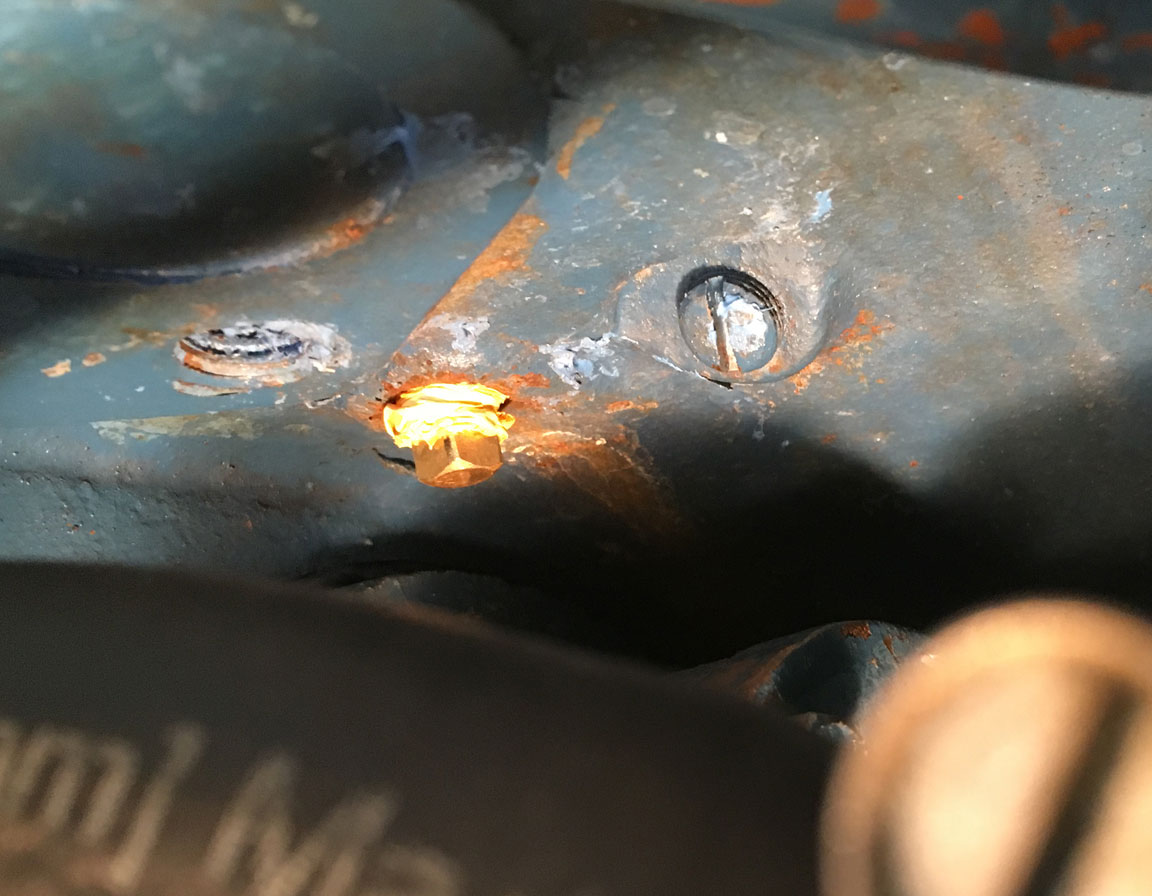 When we get the throttle linkage restored, and the engine to run, we'll go for a ride.
---
HOME
---
Another pretty good web page by Grant MacLaren