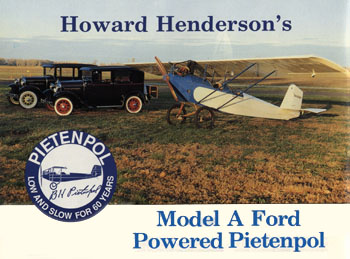 Article and Photos
by Grant E. MacLaren
3 Shari Dr.
St. Louis, MO 63122
(address not current as of 1/99)

Bernard Pietenpol flew the first version of his now classic Air Camper in the summer of 1929. Today, in its 60th anniversary year, his venerable creation continues as a popular homebuilt design.

The recently-completed blue and cream Piet pictured here was built by Howard Henderson of Kirkwood, MO. Howard's been building airplanes most of his life. As a youngster he built rubber-powered models. He still does today. Although now retired, he was for most of his professional career an aeronautical engineer at Curtiss Wright and later, McDonnell-Douglas Company. One of his assignments there was Flight Test Engineer for the XP55 "Ascender" -- a rather obscure experimental military airplane with a 1275 hp Allison engine and pusher prop.

Howard has restored and built airplanes at his suburban St. Louis home for many years. Of course, he's an EAA member (19060). He's one of the founders of the Spirit of St. Louis EAA Chapter 32 and has twice served as its president. He's an EAA Technical Counselor whose name has been associated with many fine experimentals in the St. Louis area. He's also been recognized by the EAA as one of the founders of its Amateur Radio Network. His HAM friends know him as W0ZJR.

Howard has regularly made the annual pilgrimage to the World's Greatest Fly-In at Oshkosh. He's frequently attended the August meets there since 1970 and before that, the ones at Rockford. As his collection of EAA "pilot" coffee mugs has grown, Howard has seen many changes in the home built movement.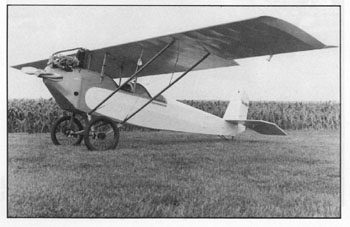 Below, an 8x10 inmage
(suitable for printing)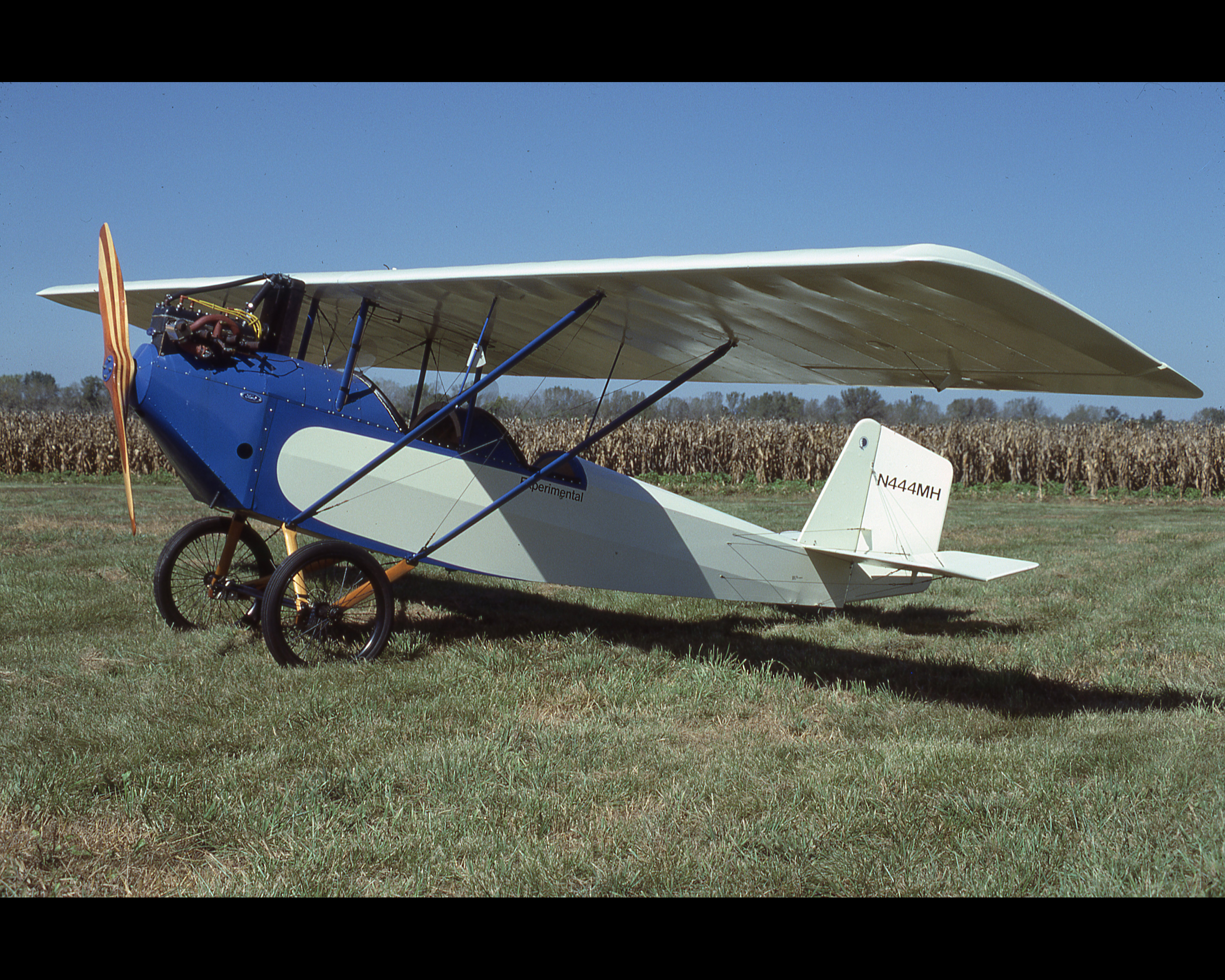 One change he's noticed that's been particularly unsettling to him is ... those price tags! While some basic construction kits are offered at $50,000 or more -- not including engine or instruments -- Howard remains an advocate of the
16 FEBRUARY 1989
---
Click on an ad -- doing so helps pay for this website.
(Ads are not selected by the webmaster. Google selects advertisers based on page's content.)
---
---